You can change your password at any time using the Forgot Your Password button on the Sign In page. Read below for step-by-step instructions. If you're an agency admin, it is also possible to change anyone's password via the dashboard.
Step 1: Click on this link: https://go.careacademy.com
Step 2:  Scroll down to the bottom of the page and click on the orange button that says "Forgot Your Password?"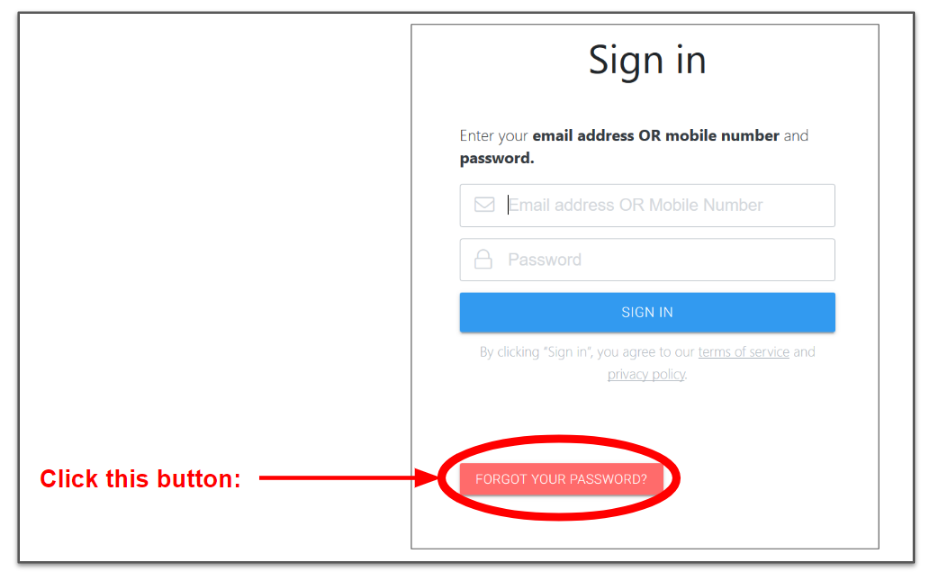 Step 3: Enter your email address or mobile phone number.  
Step 4: Check your email or mobile phone (whichever you used in step 3) for a message from CareAcademy.
Step 5: Click on the phrase "Change my password" in the message.  It should be blue letters with a blue underline.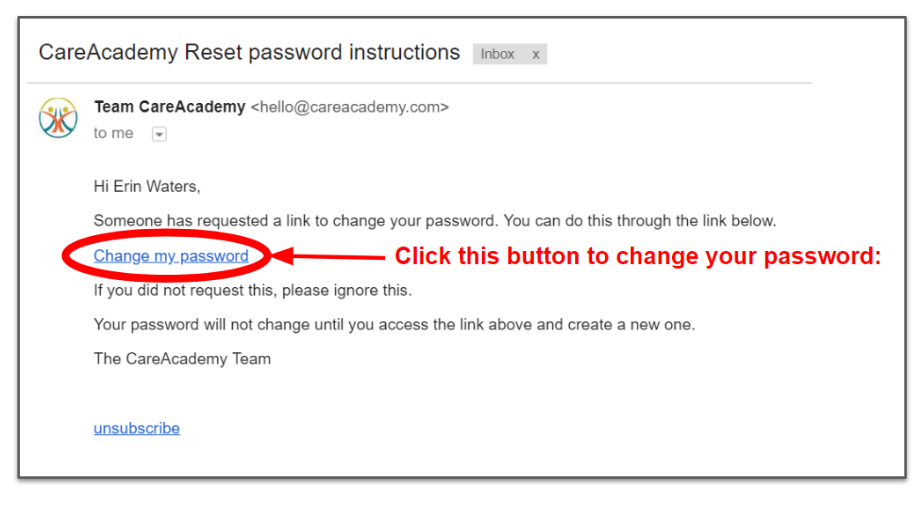 Step 6: Create a new password for your CareAcademy account.