Our New in CareAcademy button allows administrators the ability to see the latest new features, improvements, and updates to CareAcademy's platform.
Step 1: Log in to go.careacademy.com.
Step 2: Press the Help dropdown button on the upper right.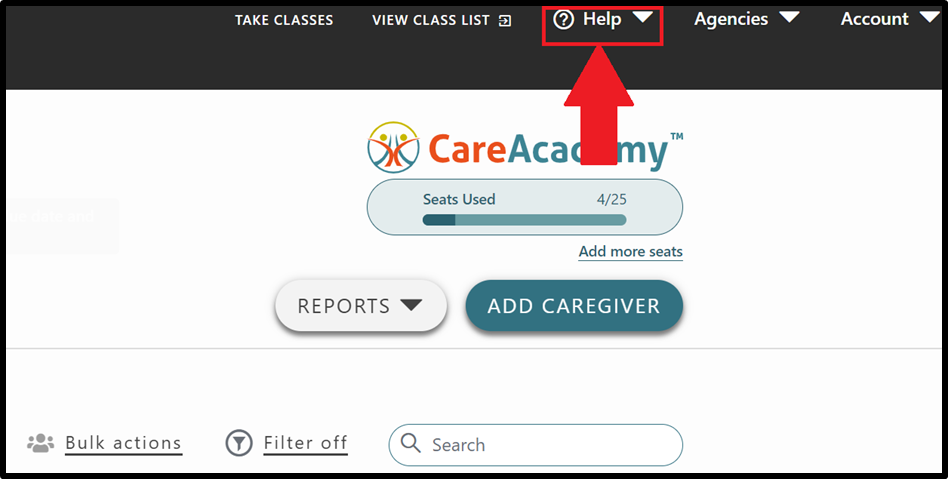 Step 3: Click the New in CareAcademy button.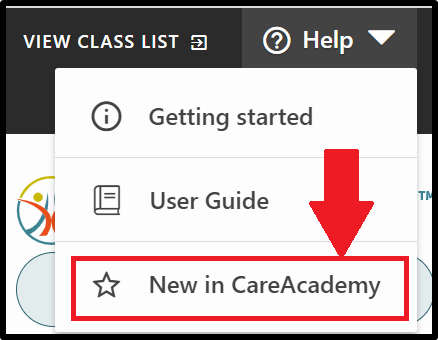 You will be navigated to new.careacademy.com, where you can learn about compliance updates, new class content, new product features and improvements, and CareAcademy plans and package updates.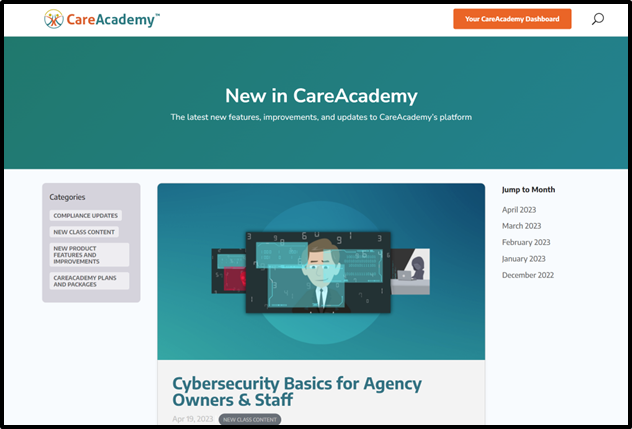 At CareAcademy, we're always working to improve our platform and provide the best possible experience for our users. If you have product feedback or a suggestion for how we can improve our platform, please let us know! Customer insights help guide future product and content plans. To share your feedback, scroll to the bottom of the page and submit the form.