You do not need to complete a class before you can start another one; however, be aware that having multiple classes open in different web browser tabs or on different devices can prevent your progress from saving correctly. To ensure your progress is saved correctly, make sure you completely exit out of your current class before attempting to open a second class.
There is no limit to the number of classes or lessons that can be assigned to you at any time. Your organization determines which classes you should take, so please speak with them if you have questions about taking additional classes.
How to Navigate Between Classes:
Step 1: Press the "Save and exit" button in the upper right corner of the class you are taking. Your progress will be saved.

Step 2: Select the "Return to Dashboard" option, the logo, or "Dashboard" on the upper-left-hand side of your screen. Upon selection, you will be navigated back to your main training dashboard where you will find the list of classes you are enrolled in.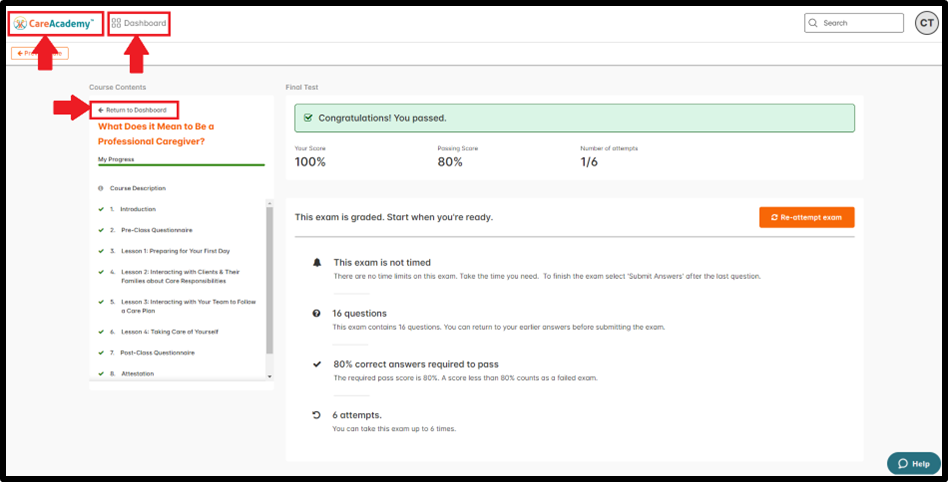 Step 3: Choose any class from your list and select on "Start" or "Resume". If you resume a class, you can start from where you left off.