Whether you are in the middle of a class or have just passed a final test, it is possible to navigate back to your assigned class list.
Step 1: Click on "Return to Dashboard" at the top of the Course Contents section to the left of your screen. For mobile devices, press the Course Contents button first to find this option. You may also click on the logo or "Dashboard" (if on desktop view) on the upper left-hand side of your screen to return to the main page.
Mobile View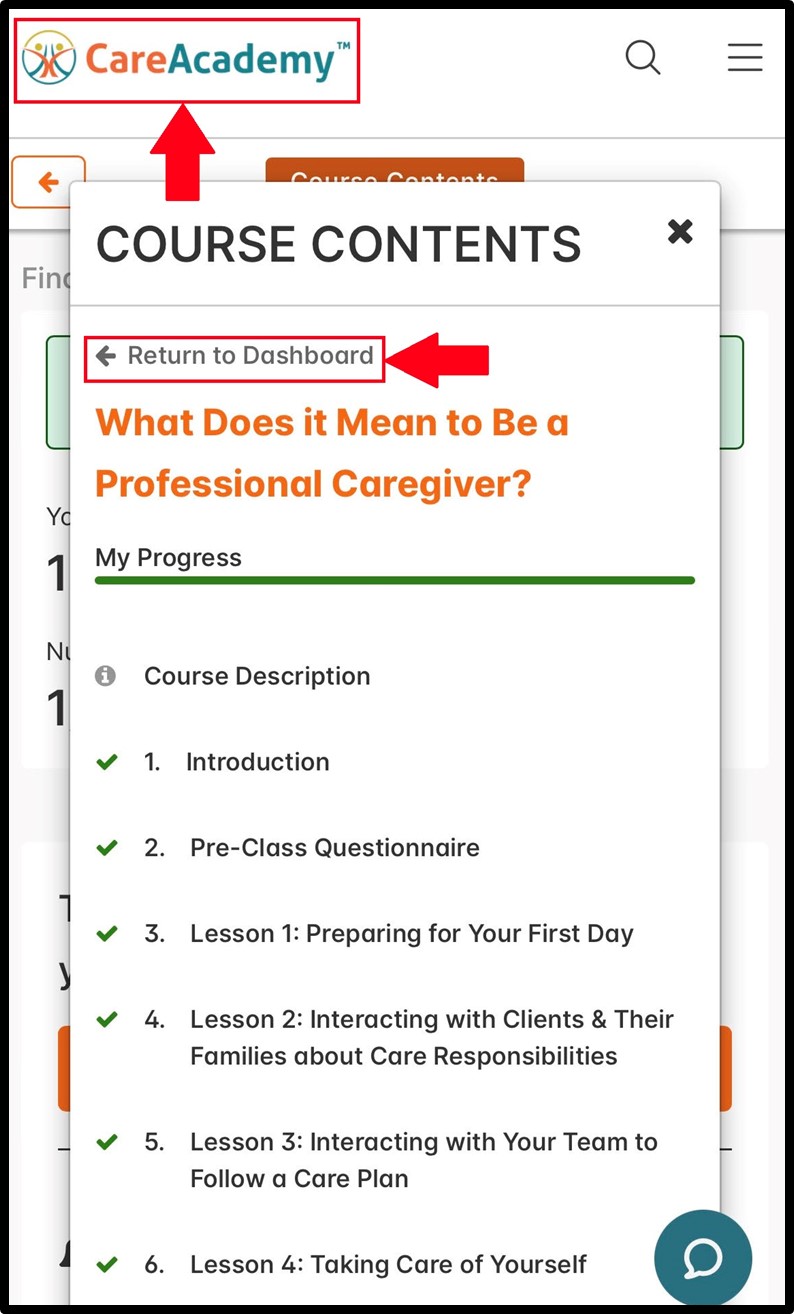 Desktop View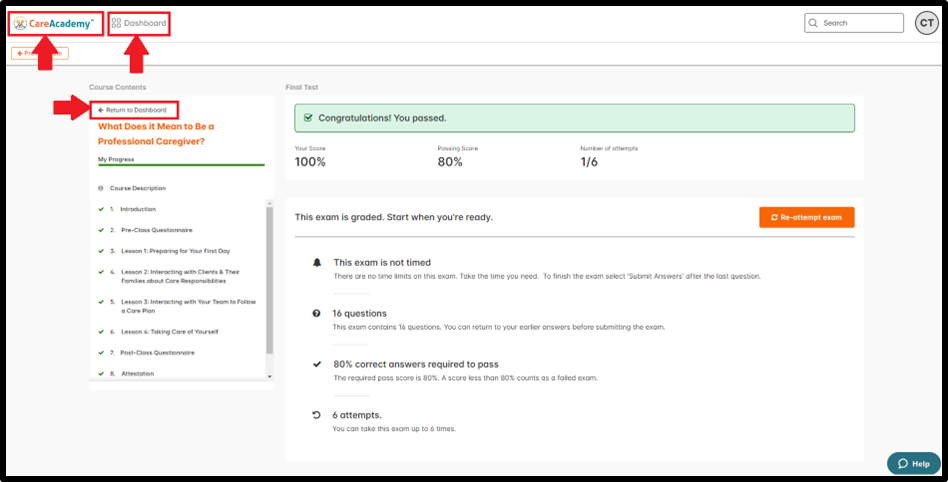 Step 2: Once you are back on the main screen, you can see a list of your enrolled and completed classes. You may click on Start or Resume on any of your assigned classes.