CareAcademy classes are gated, meaning that a learner must watch each video and complete each activity before they are allowed to progress to the next section of the class. This is required in order to stay in compliance with certain state and approval body regulations, such as those governing CNA CEUs. This article will show you how to resolve the rare issue in which a user is unable to proceed to the next section despite viewing an entire video and/or completing an activity.
Please watch the videos below to see how to resolve this issue:
For mobile devices:
For computers:
Step 1: Navigate to the section in which you are experiencing this issue. Select the up arrow button at the top of your screen to go back to the previous section.

Step 2: Repeat Step 1 until you get to the Introduction of the Lesson you are in, then select "Resume".

Step 3: Select the down arrow or the "Continue" button at the bottom of your screen until you navigate back to the section in which you were experiencing this issue.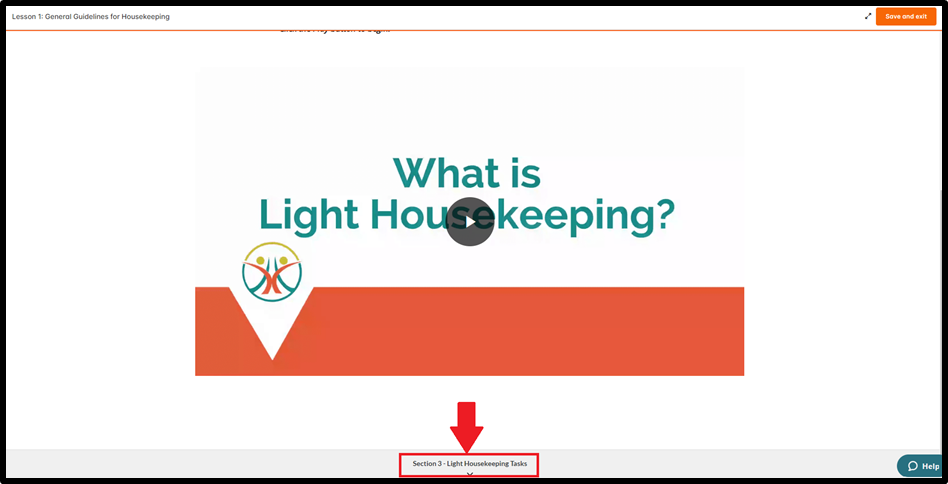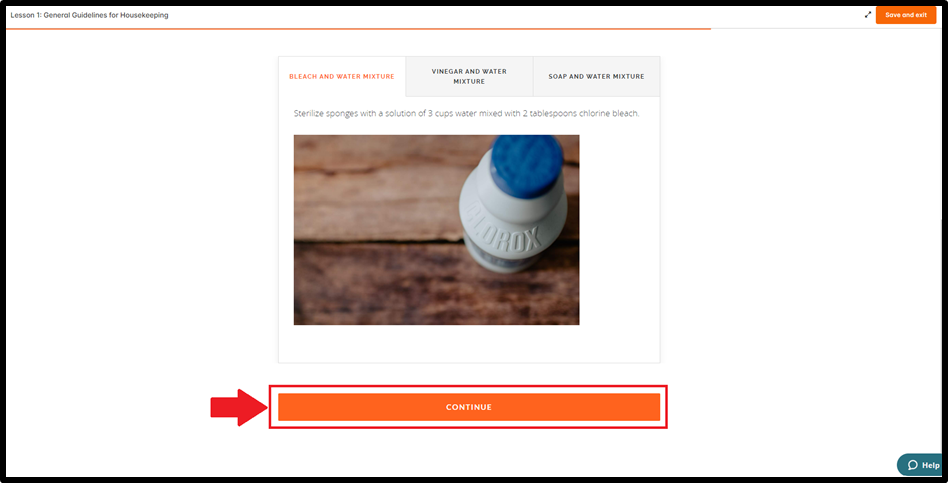 To prevent this from reoccurring, confirm that your class is open in only one window, on only one device. Having classes open in more than one tab or device can prevent your progress from saving correctly.
Closing Tabs on a Computer or Laptop: Look at the top of your internet browser window. You can close a tab by clicking on the X to the right side of that tab.
Closing Tabs on a Mobile Device: Select the box with the number (on an Android device) or the overlapping squares (on an iPhone) to see how many tabs you have open. You may click on the X button to close out multiple tabs.
If your class was open in more than one window or on more than one device, after closing those tabs it is recommended you log out of CareAcademy and log back in before beginning the next steps.
You can log out by clicking on your initials on the upper right-hand side of the main window of the lesson, then clicking Logout. Log back in again when you get to the Sign In page.