As an administrator in charge of multiple locations, you will be able to access all of the dashboards you manage using one account.
Step 1: Log in via go.careacademy.com to access your Admin Dashboard.
Step 2: Select the "Agencies" button in the upper right-hand side of your Admin Dashboard.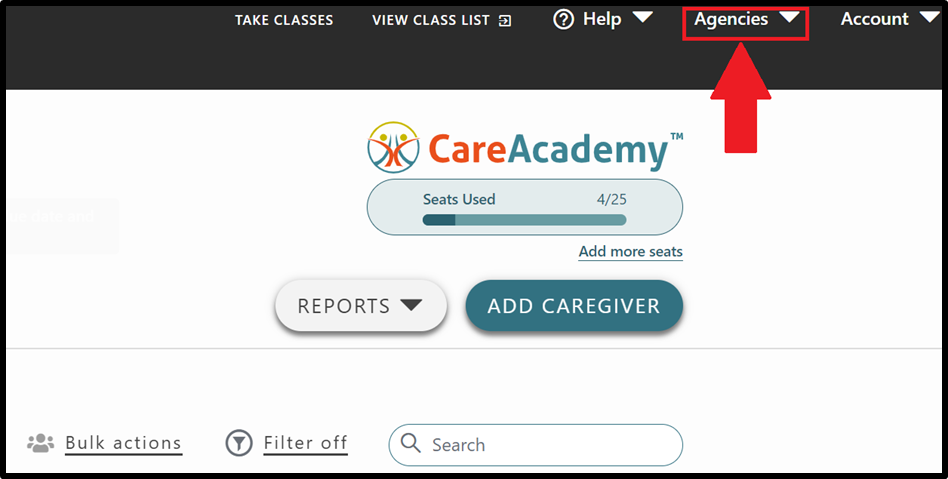 A drop-down menu will appear with a list of all of the dashboards in your organization in which you have admin access to. A search textbox will be available as well.
Step 3: Click on the name in the drop-down list to go to the dashboard you would like to see.