After completing a CareAcademy class, it's possible to view the score achieved on a final exam.
Step 1: Log in via go.careacademy.com and select "Take Classes".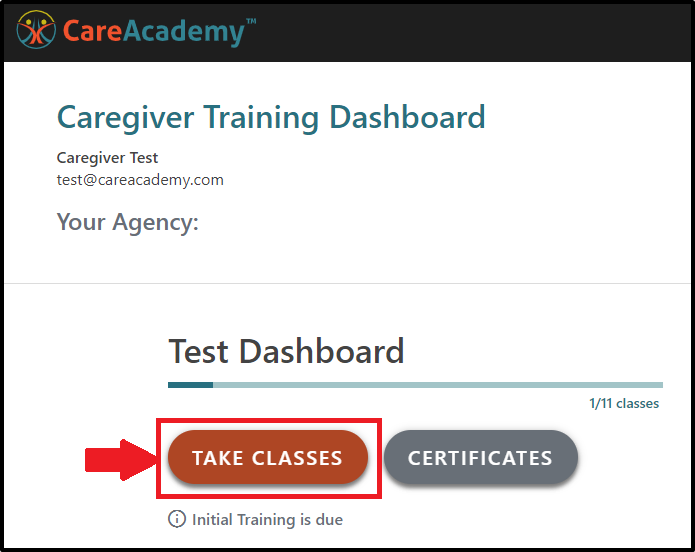 Step 2: Select "Completed Courses".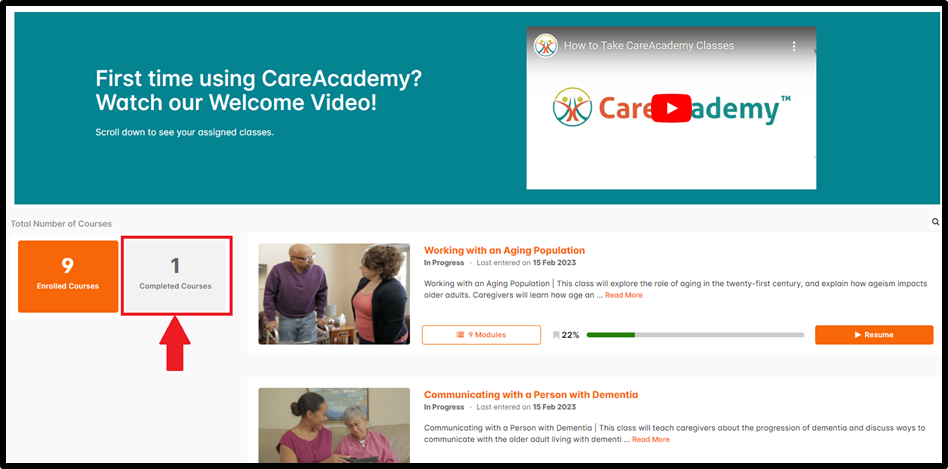 Step 3: You will see the list of completed classes with the test score and when the class was completed.