CareAcademy's Content Creation tool is only included in the Business/Complete package.
For more information on packages, contact our Customer Support team.
CareAcademy's Content Creation tool is easily accessed via your CareAcademy dashboard and only requires you to have a single login.
Step 1: Log in to go.careacademy.com.
Step 2: Click on the "Account" dropdown menu in the top-right corner of your Multi-Location Dashboard.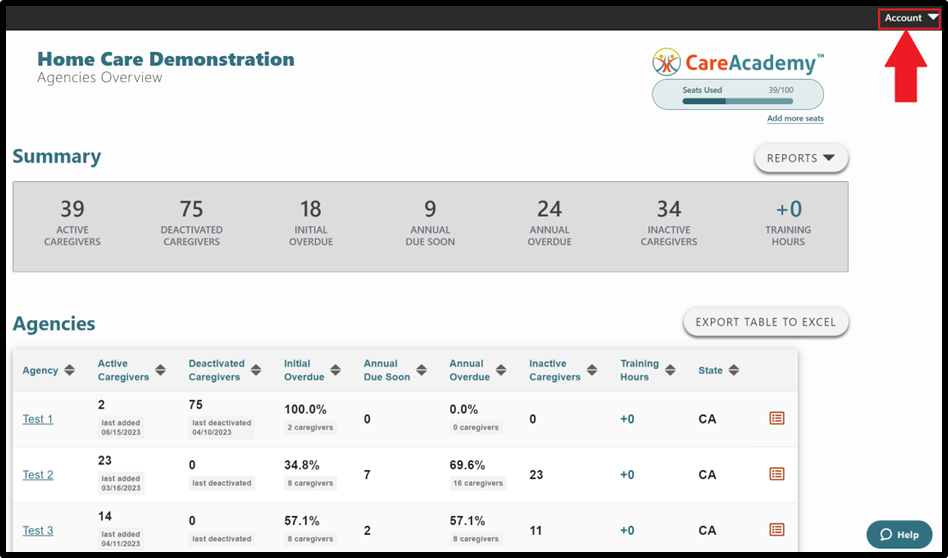 Step 3: Click Create Courses.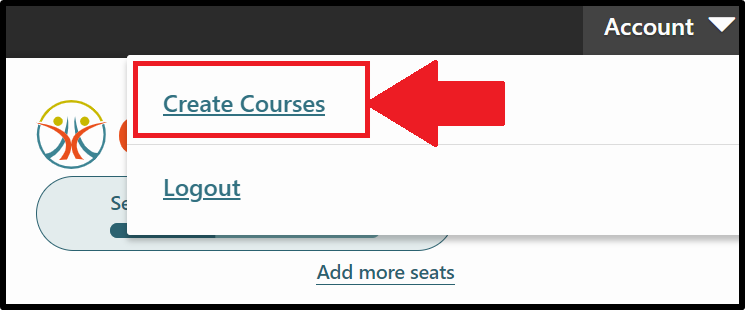 You will then be taken to the Content Creation tool dashboard.
To learn more about creating custom courses, please click here.