CareAcademy is excited that WellSky Personal Care customers can integrate their WellSky Personal Care and CareAcademy accounts!
To know more about the integration features between WellSky Personal Care and CareAcademy, please find more information here.
What do I need before requesting this integration?
CareAcademy paid subscription or free trial
WellSky Personal Care paid subscription or free trial
Note: Setup is typically completed within one business day of receiving your request. Please be aware that in some cases the CareAcademy team may need to contact you directly to confirm information before the integration can be completed, which may delay implementation. If additional information is required, you will receive an email from our Customer Support team titled "Additional Information Needed to Integrate Your CareAcademy & WellSky Personal Care Accounts".
How to initiate the WellSky Personal Care integration:
Step 1: Log in to your WellSky Personal Care account.
Step 2: Click on the admin dropdown menu in the upper-right hand corner - this should read the admin's first and last name. Click Agency Settings from the dropdown menu.
Step 3: In the "Power Tools Integrations" section, find "Integrated Caregiver Training with CareAcademy," click on Connect.

Step 4: Select the Get Started button.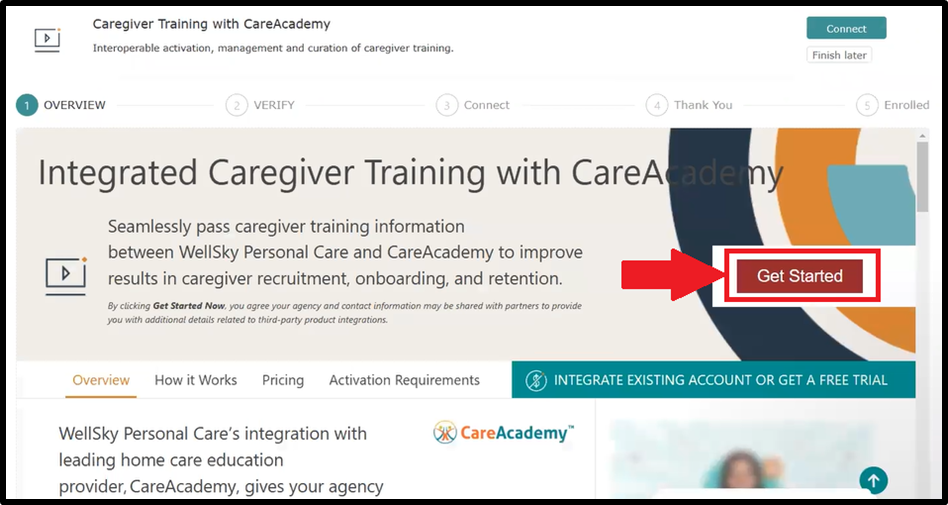 Step 5: Review your agency information. Once confirmed, put a checkmark in the box to certify that the information is correct and select the Continue button.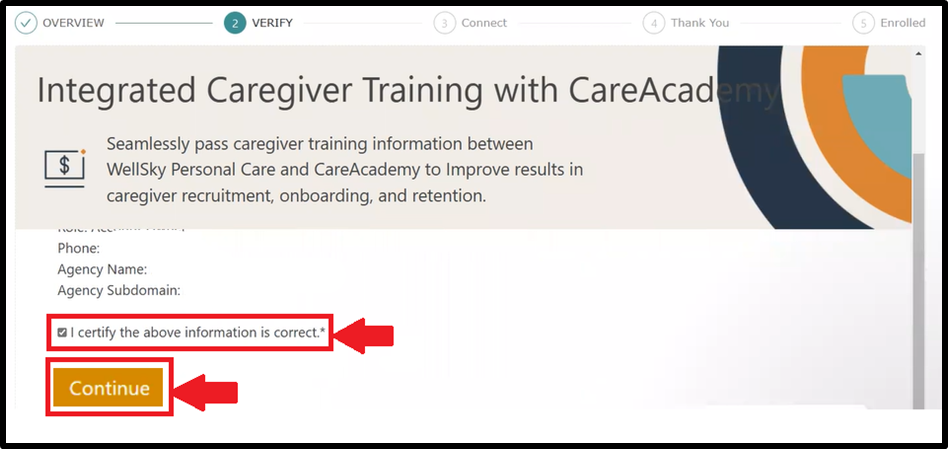 Step 6: Select the Connect my Account button.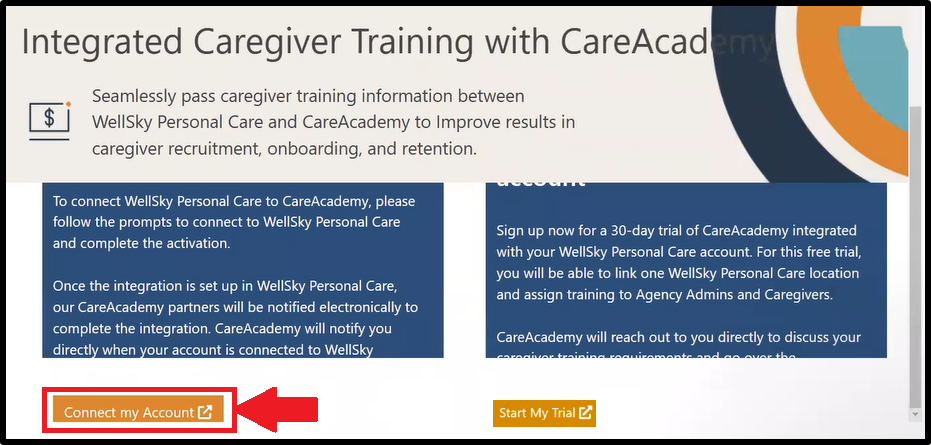 If you do not have a CareAcademy account yet, please view the steps in this article.
Step 7: Review the Terms of Service. Select the Complete Activation button.

Once you have successfully completed each step, you'll see this screen: