If you have forgotten your CareAcademy password, it is possible to reset it via the CareAcademy login page using the "Reset Password" button.
Once you submit a request to reset your password, you will receive an email and/or text message with instructions on how to change your password. These steps are the same for an administrator or a caregiver.
Note: You will only receive a text message if there is a valid mobile number associated with your profile.
Step 1: Navigate to go.careacademy.com.
Step 2: Select the "Forgot Password" button.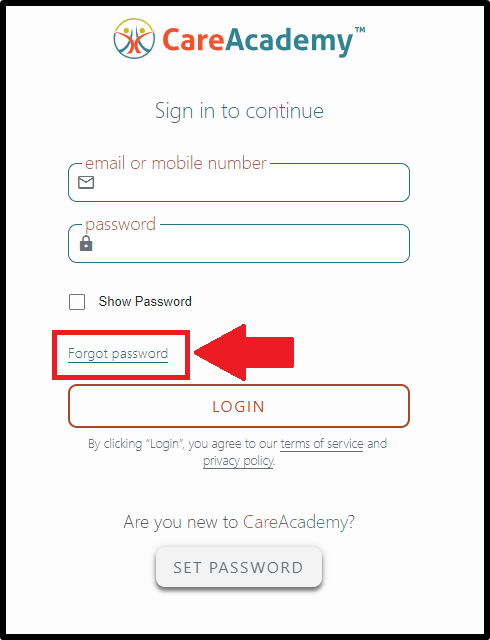 Step 3: Enter your email or mobile phone number and select the "Email or Text Me" button.

Step 4: You will receive an email or text message with a link to set your password. Click on "Set my password and Login" within the message.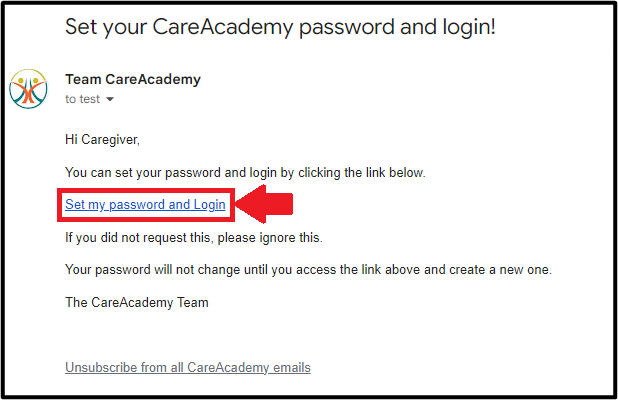 Step 5: Set your password by typing your preferred password into both the "New Password" section and the "Confirm New Password" section. Then, select the "Change my password" button.
Note: Your password must be at least 8 characters in length.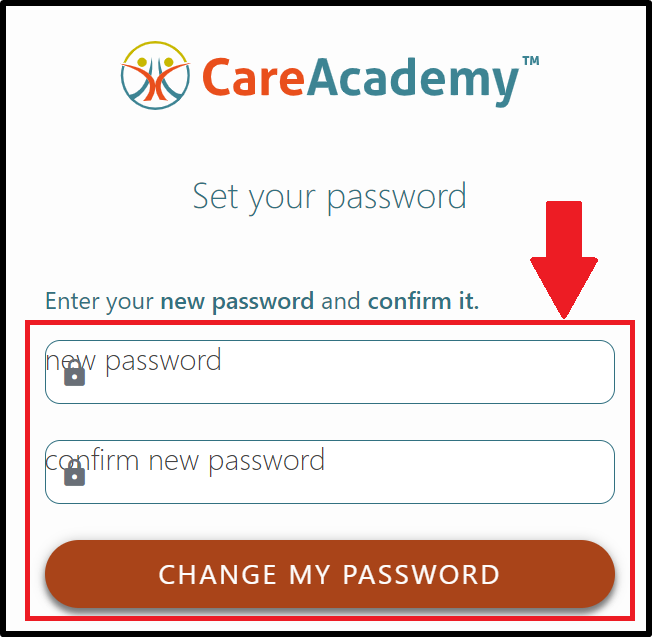 Check out our help video for Password Reset instructions.