CareAcademy's Customer Support team can be reached via live chat, phone, or email. Answers to frequently asked questions can also be found in the CareAcademy User Guide.
Hours of Operation:
Monday-Friday: 8am-9pm EST
Saturday: 10am-6pm EST
Sunday: 12pm-6pm EST


Email: hello@careacademy.com
Phone: 1 (866) 227-3895
Live Chat Support:
Live chat support is available on CareAcademy's Sign In page and when a user is logged into CareAcademy's site. It is available for both caregivers and administrators.
Step 1: Go to https://go.careacademy.com to log into CareAcademy.
Step 2: Click on the "Help" button on the bottom right corner of the page.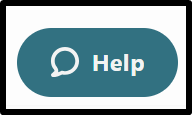 Step 3: Upon selection, our "Help" pop-up will appear. Please select the "Live Chat" button to reach one of our Customer Support team members.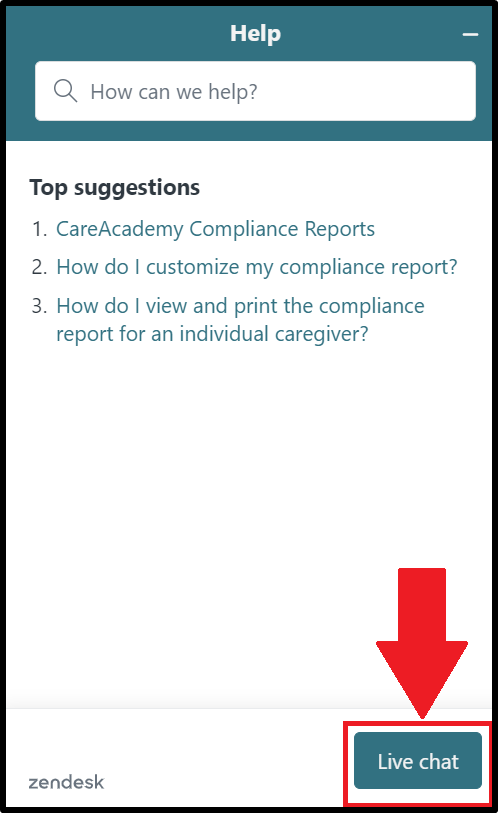 User Guide
CareAcademy's User Guide can be used by caregivers and administrators to find answers to frequently asked questions. To access the Help Guide, click here.
Administrators can also reach our User Guide directly from their administrator dashboard:
Step 1: Click the Help dropdown on the top right side of the screen on your dashboard.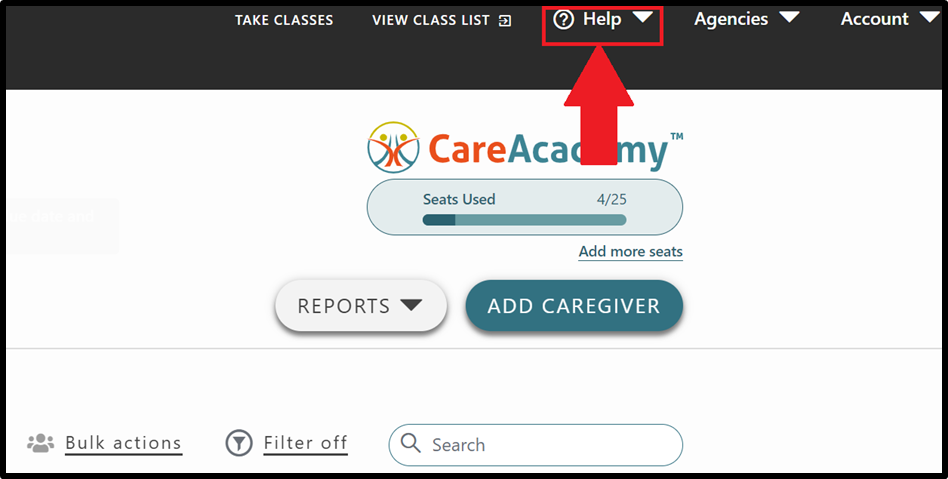 Step 2: Next, click on the User Guide in the dropdown menu.