CareAcademy is excited that AlayaCare customers can integrate their AlayaCare and CareAcademy accounts!
We offer a 30-day free trial for AlayaCare customers. Also, a new or existing CareAcademy customer can integrate their AlayaCare account to their CareAcademy dashboard.
Important Note: The integration process takes at least 2-4 weeks.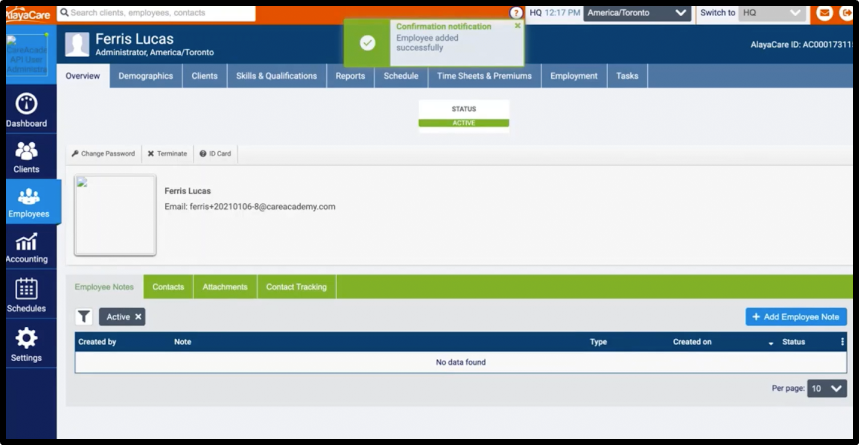 How do I start the AlayaCare integration process?
Domain name - where you are logging in to your AlayaCare dashboard
Email address of the admin(s) who would like to receive notifications - This is to monitor any caregivers not successfully added to CareAcademy for training.
Department/Groups - This is where the caregiver data will be pulled from to be added to CareAcademy automatically.
Would you like to enable compliance skill automation with AlayaCare? - Agencies will have the ability to see if someone completed initial/annual training within their AlayaCare dashboard.
After the above steps have been completed, our team will begin the process of integrating your AlayaCare account to CareAcademy.
What features are available with the AlayaCare integration?
Administrators can activate and deactivate caregivers in CareAcademy directly from their Alayacare account individually or in bulk. When they add a caregiver in AlayaCare, it will automatically pull the data to CareAcademy.
Administrators can choose whether initial or annual training is assigned to caregivers when activating in Alayacare.
Administrators can update caregiver profile information in Alayacare (name, email, phone number, hire date) that will sync to CareAcademy.
Administrators can have state-mandated compliance completion dates automatically uploaded into Alayacare from CareAcademy. The agency will see if the caregiver completed initial/annual training. If they would need more details, they'd have to go to the CareAcademy dashboard.
Administrators can see skill matching for caregivers in Alayacare when certain classes are completed in CareAcademy. This is populated by AlayaCare depending on the classes they have completed.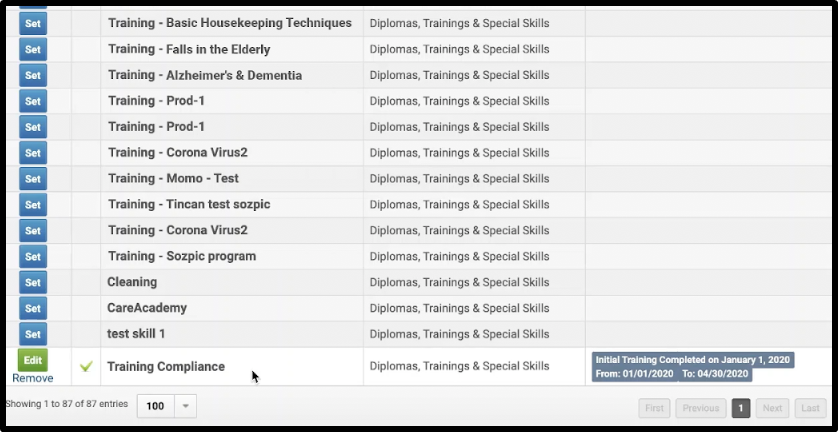 Is there a fee for the AlayaCare integration?
At this time, there is a fee through AlayaCare. Please contact them first to begin the integration process.