Once you're enrolled in CareAcademy training by your agency, you can expect to receive a welcome email and text message with instructions on how to log in. Please see below for an example of the email you will receive: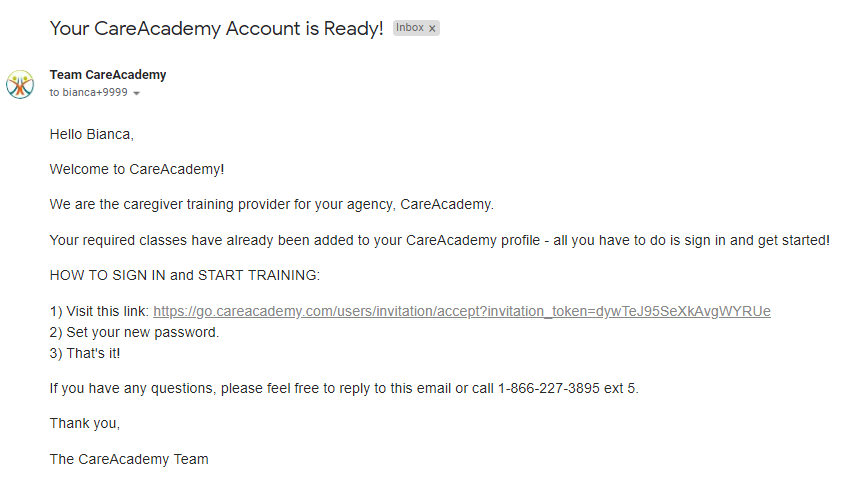 If you are certain that your agency enrolled you in training but you have not received a welcome email or text message from CareAcademy, please follow these steps:
Step 1: First, check your spam or junk folder.
NOTE: If you do not receive a reset token, please contact CareAcademy support. The CareAcademy team can confirm whether you are in the system and whether your login information is correct.