CareAcademy's Content Creation tool is only included in the Business/Complete package.
For more information on packages, contact our Customer Support team.
If additional questions are added into the Question Pool, they will NOT appear in the course draft. In order to add additional questions to a course, the Question Pool must be removed from the module then re-added once the new questions have been added to the Question Pool.
Note: If your course has already been published and you wish to add another question, you will have to create a new version of your course. Once your new version is created and your class is showing as a "Draft", you can follow the steps below.
How to Add Another Question to Your Question Pool:
Step 1: Click on X on the upper right side of to remove the Question Pool from the course.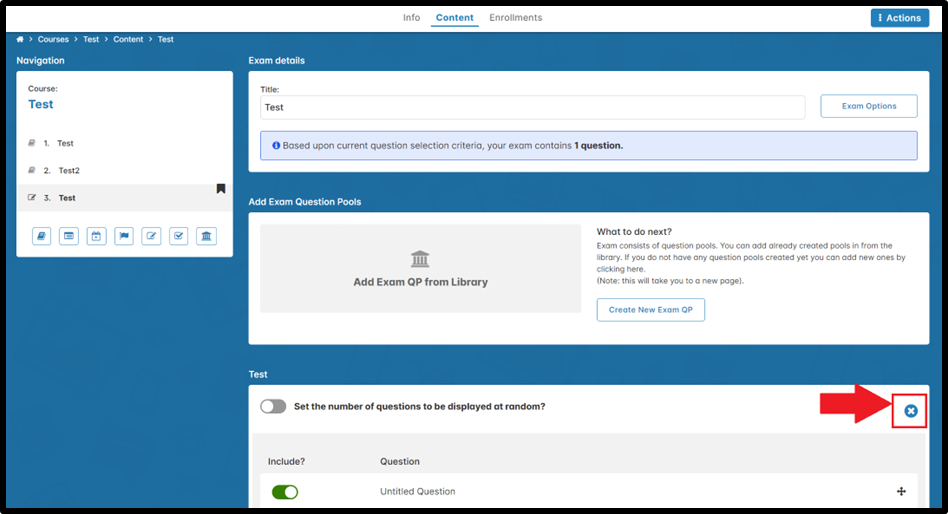 Step 2: Go to the "Library" page using the menu on the left side.

Step 3: Click on Question Pools on the navigation ribbon.
Step 4: Find the Question Pool you'd like to add a question to and click on it, or press the three dots on the far right and click Edit. Then, proceed with the steps in this article.