CareAcademy Circle is an online community exclusively for administrators to join, where they can complete industry-relevant challenges and earn points that can be redeemed for monetary rewards.
Invited members can join by visiting CareAcademy Circle through the steps below:
Step 1: Log in to go.careacademy.com.
Step 2: Click Account on the upper right corner.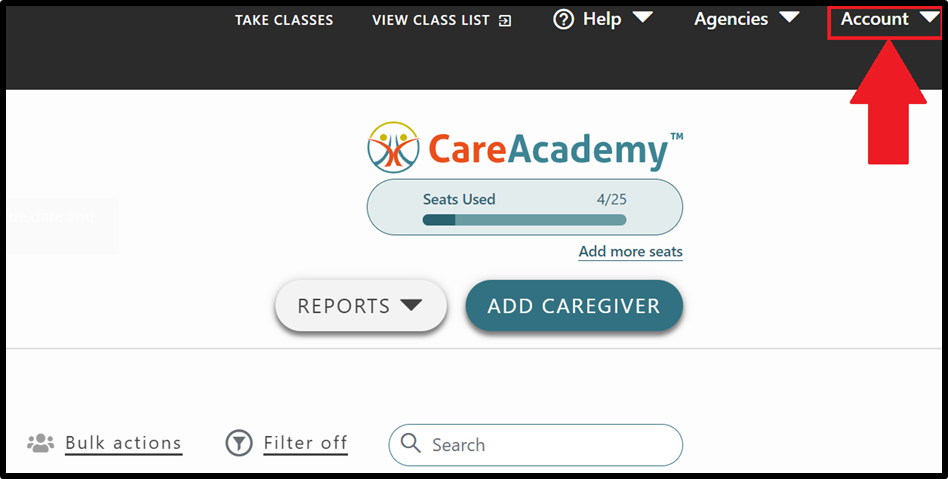 Step 3: Click Visit CareAcademy Circle.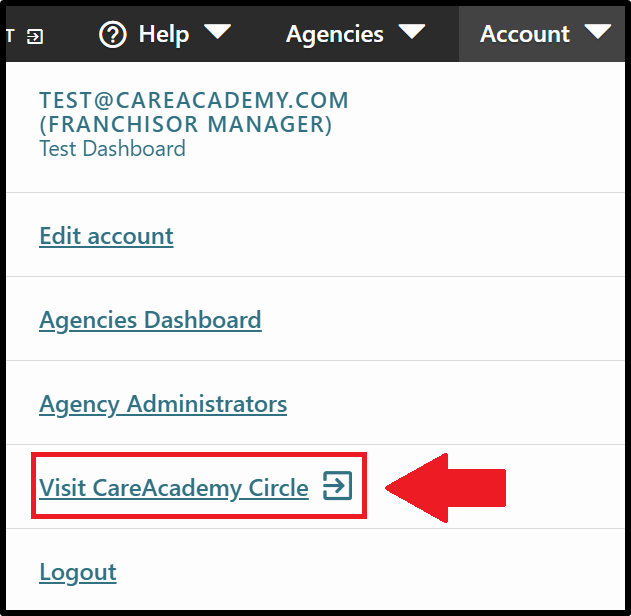 Step 4: You will be navigated to the following page, where you can enter your join code, contact an admin, or log in if you have already set up your profile.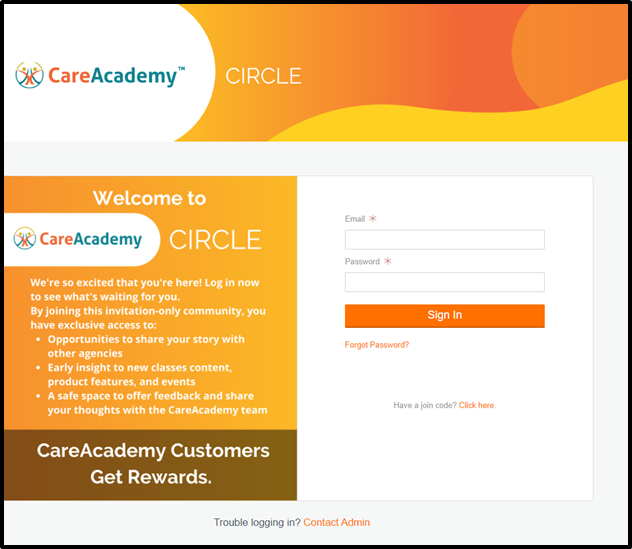 Each "channel" has different challenges.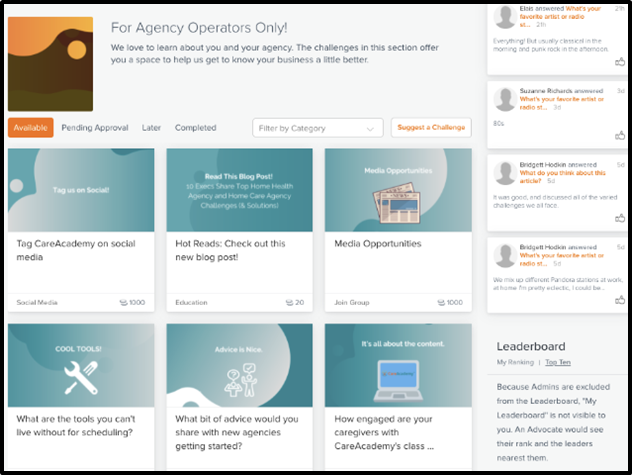 Administrators can redeem their points for an assortment of rewards in the rewards catalog.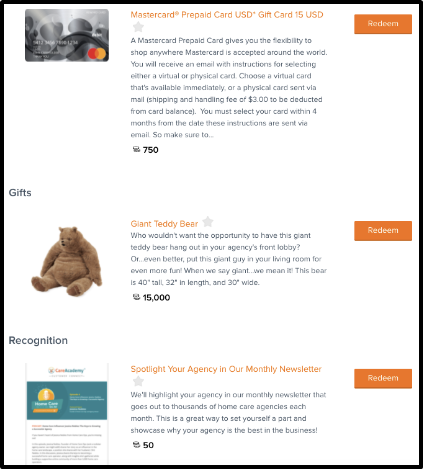 If you are not a member and are interested in becoming one, please reach out to our Customer Support team for more details.