The Message Log is where administrators can monitor the history of all text messages and emails linked to the CareAcademy dashboard.
For more information on how to send text messages to your caregivers from the Admin Dashboard, please click here.
Covered in this article:
How to Access the Message Log:
Step 1: Select the Messages tab.

Step 2: You may use the Search box to narrow down the caregiver you are looking for. You can click on RESET to search for another name.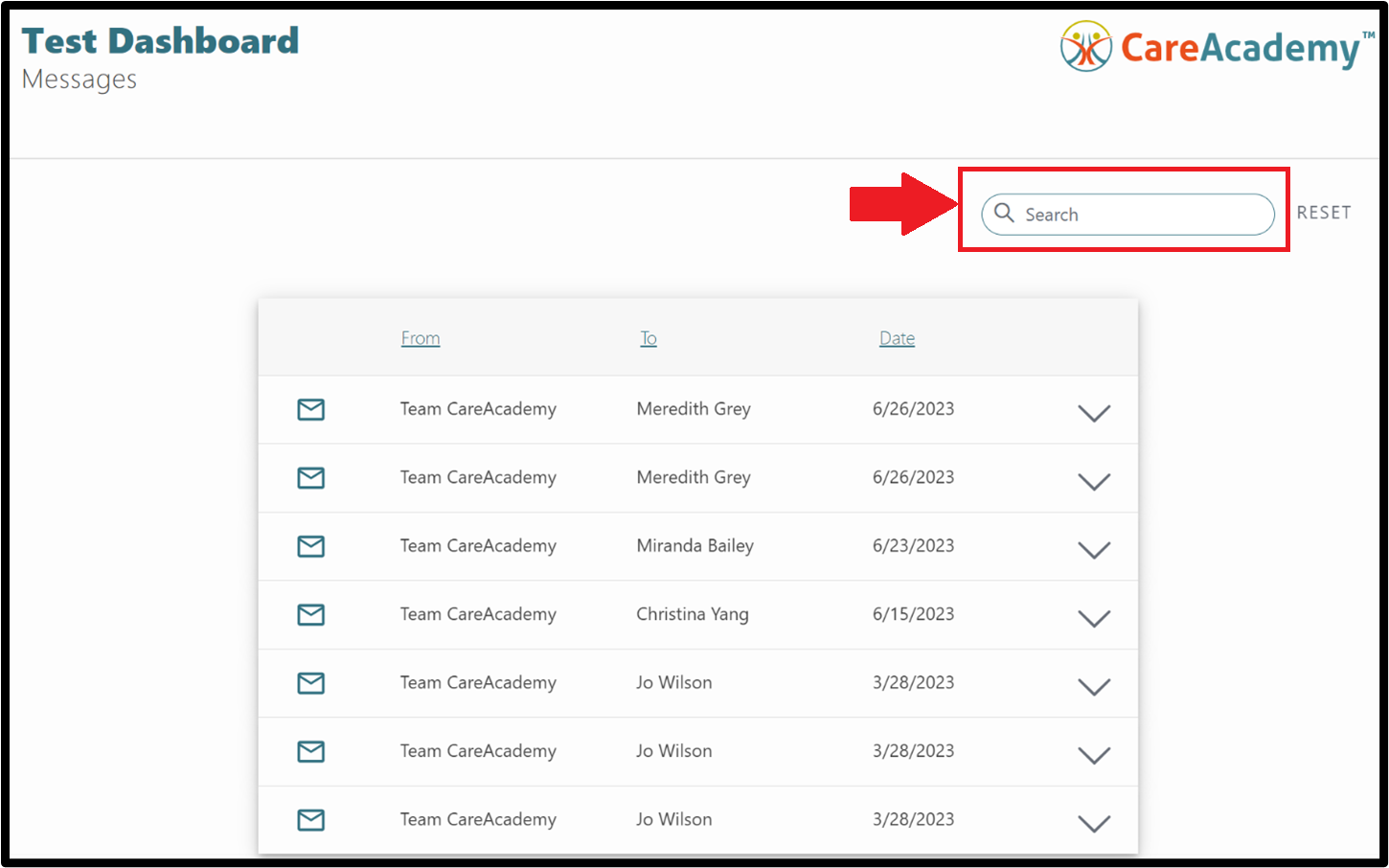 Step 3: Click on a message to view additional details.
Icon Meanings:

Text message Successful - this applies to all text messages sent and received

Email Successful - this applies to all emails sent and received
NOTE: Emails cannot be sent from the dashboard.

Error - this could appear on the text message or email icons shown above; hover over the icon to identify the error (examples: caregiver opted out of messaging, number is unreachable or a landline)
Note: If a caregiver opts out of text messages by texting Stop, they do have the ability to resubscribe. Please instruct them to text Start or Unstop to 1-877-958-9649.
Message Types:
Welcome Message

Text messages can only be sent if a caregiver has a phone number in their profile.
Example:

Automated Training Reminders
Password Reset Requested
Administrator Messages Sent
Caregiver Responses
Check out our help video for more details about the Message Log.