CareAcademy dashboard administrators have full access to your organization's dashboard to manage caregiver training. If your organization has multiple CareAcademy dashboards, then a dashboard administrator will only be able to access the respective dashboard(s) that they are granted access to. CareAcademy recommends having 2-3 administrators per dashboard.
CareAcademy makes it simple to add and remove administrators directly from your dashboard. However, we understand this may not be a feature that you would like available to all dashboard administrators.
To learn more about administrator role types, please visit this article.
How to add an administrator:
Step 1: Access the CareAcademy dashboard via go.careacademy.com.
Step 2: Select the "Account" dropdown menu on the upper right.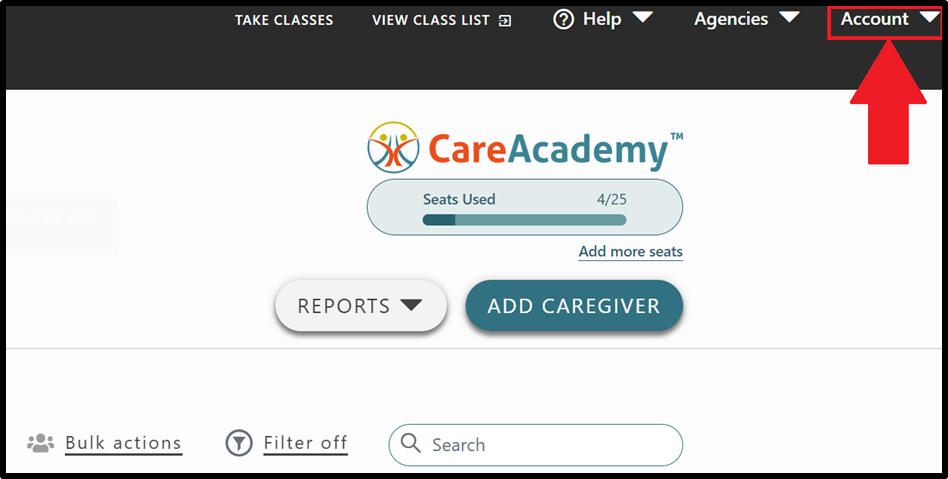 Step 3: Choose the "Agency Administrators" option. Upon selection, you'll be navigated to the "Agency Administrators" page where you can view the current dashboard administrators.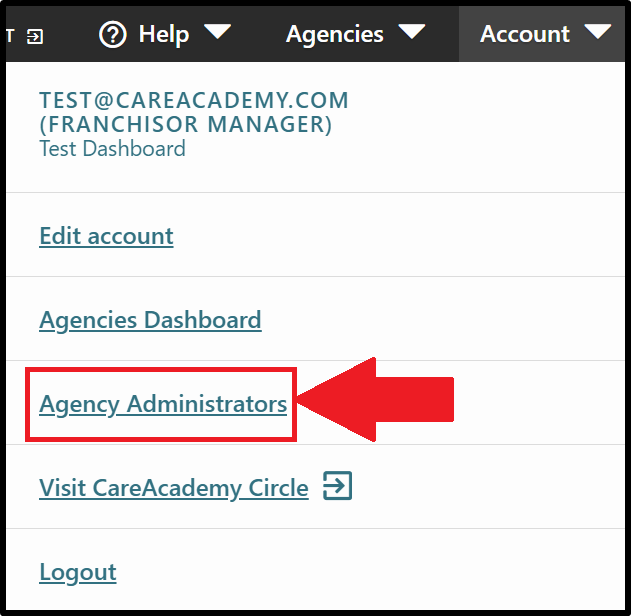 Step 4: Select the "Invite Administrator" button.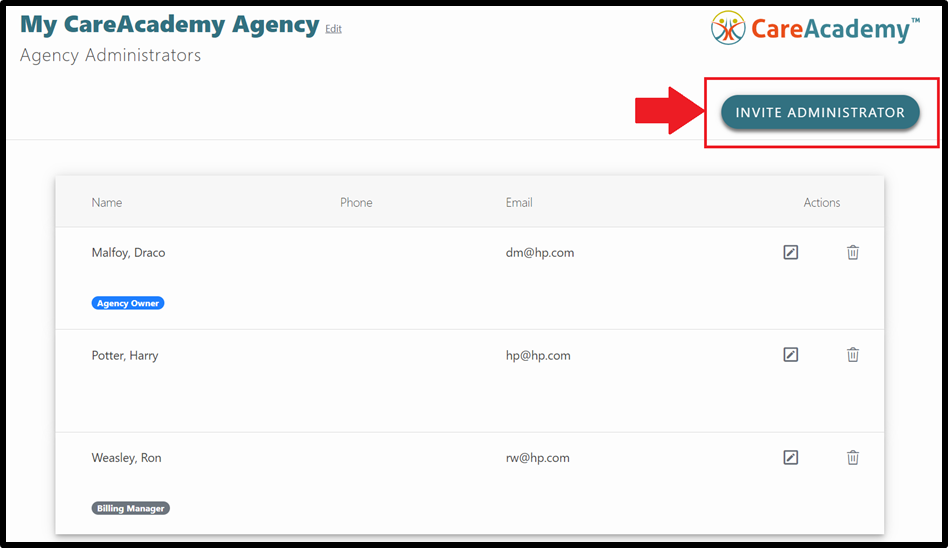 Step 5: Fill in the fields to add your administrator. The fields marked with an asterisk (*) are required. Select the "Invite" button once the form is completed to grant admin access. You may opt to grant another administrator the privilege of adding/removing other administrators.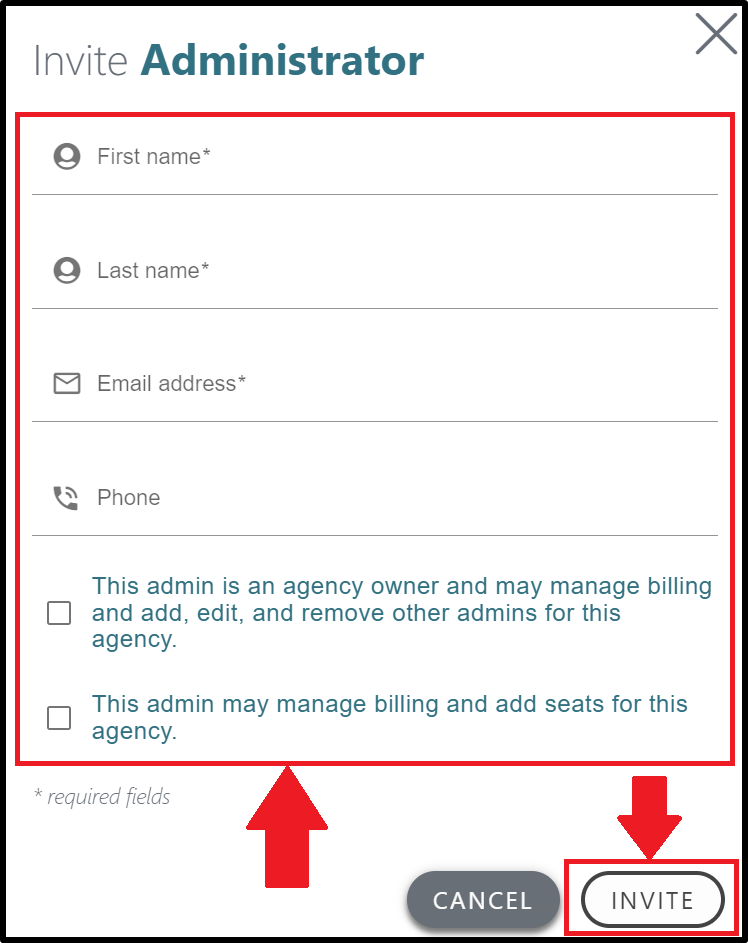 Once this form is submitted, the admin will receive a welcome email and/or text message with login instructions. You will now be able to view this new admin on the "Agency Administrators" page.