Once you have the ability to add/remove dashboard administrators, you are also granted the ability to edit/update the information for other administrators.
Do you want to grant this privilege to a staff member, but they haven't been added as dashboard administrator yet? Click here to learn how to add an administrator.
Step 1: Access the CareAcademy dashboard via go.careacademy.com.
Step 2: Select the "Account" dropdown menu on the upper right and choose the "Agency Administrators" option. Upon selection, you'll be navigated to the "Agency Administrators" page where you can view the current dashboard administrators.

Step 3: Select the edit/pencil icon next to the desired administrator.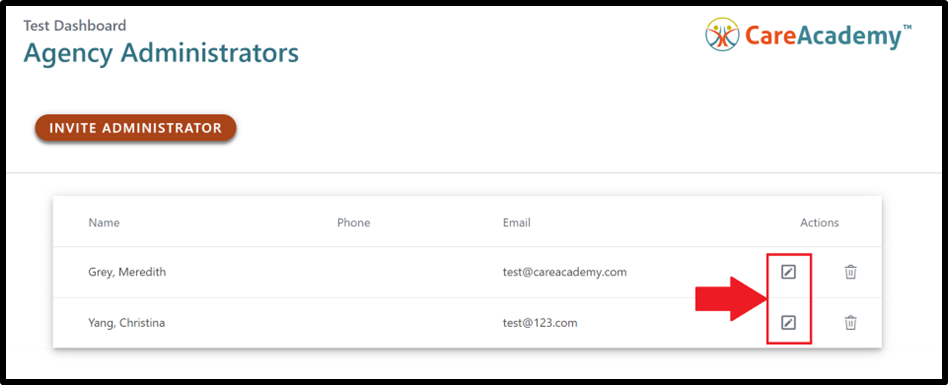 Step 4: Upon selection, the "Edit Administrator" pop-up window will appear. Edit the information you wish to update and select "Save" once you're all set.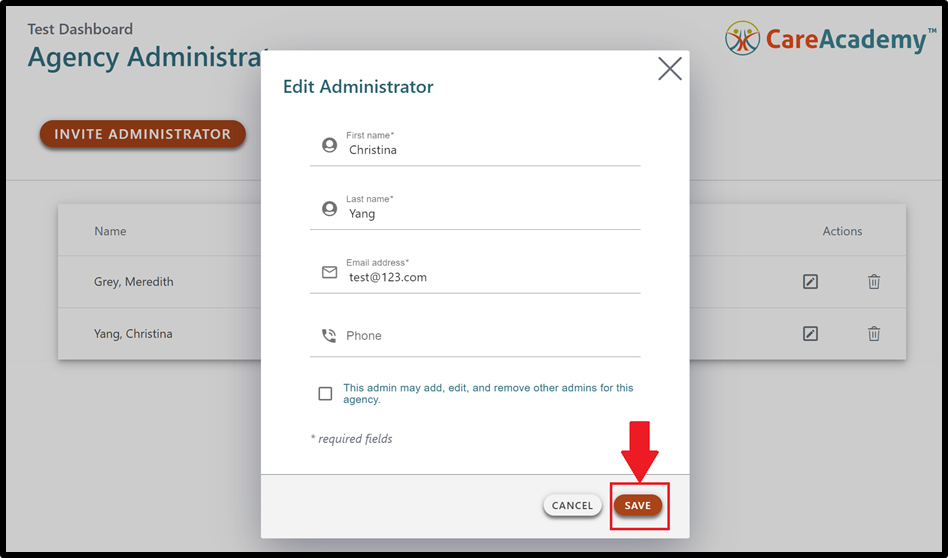 If you are an administrator and would like to update the email address for a caregiver on your dashboard, please make this update directly through your dashboard via the caregiver's profile. Please click here to learn more about editing your caregiver's information via their profile.