Once you have completed a class, you can print your certificate at any time using the steps below.
CareAcademy recommends using one of the browsers listed here when printing certificates: What Internet browsers can I use?
Step 1: Log in at go.careacademy.com.
Step 2: Select "Your Certificates".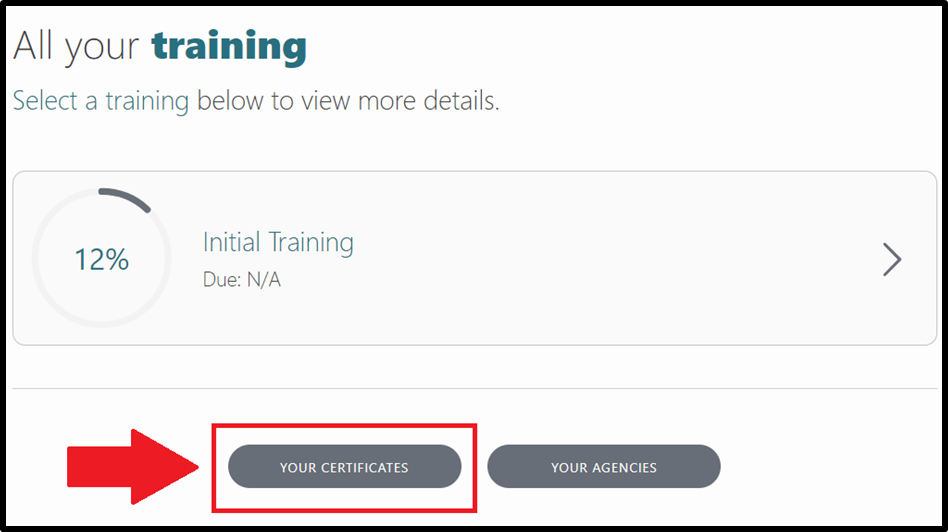 Step 3: Select the certificate you want to print out by clicking on "Certificate" to the right of the class name.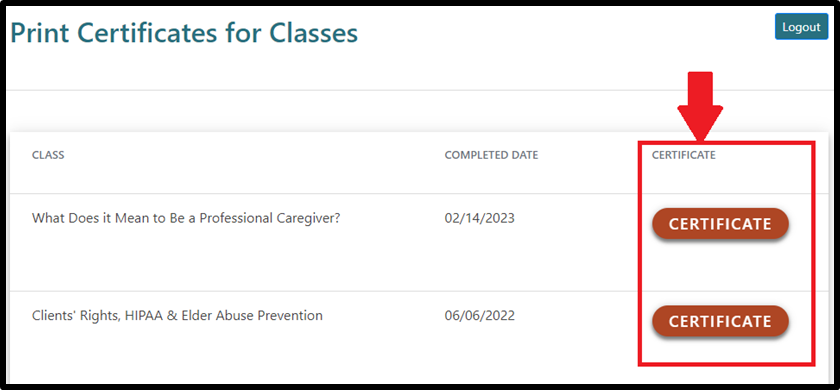 Step 4: Select "Print".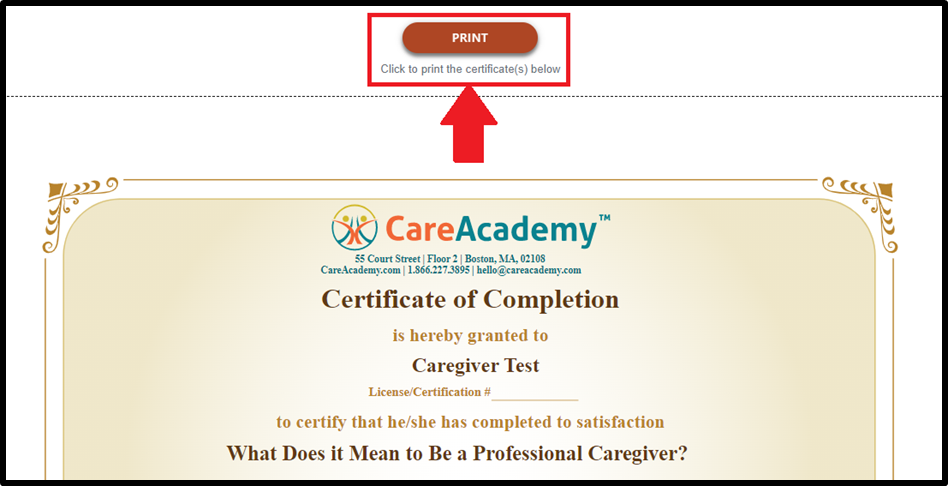 Step 5: Select your printer to print the certificate or save your certificate as a PDF.
To learn more about the new caregiver dashboard, check out this video!