It is possible to reactivate caregivers that were previously deactivated via your agency's dashboard. Reactivated caregivers will reappear on your dashboard once reactivated and will receive access to CareAcademy classes again.
Step 1: Login to your agency dashboard via go.careacademy.com.
Step 2: Select the "Deactivated Caregivers" tab.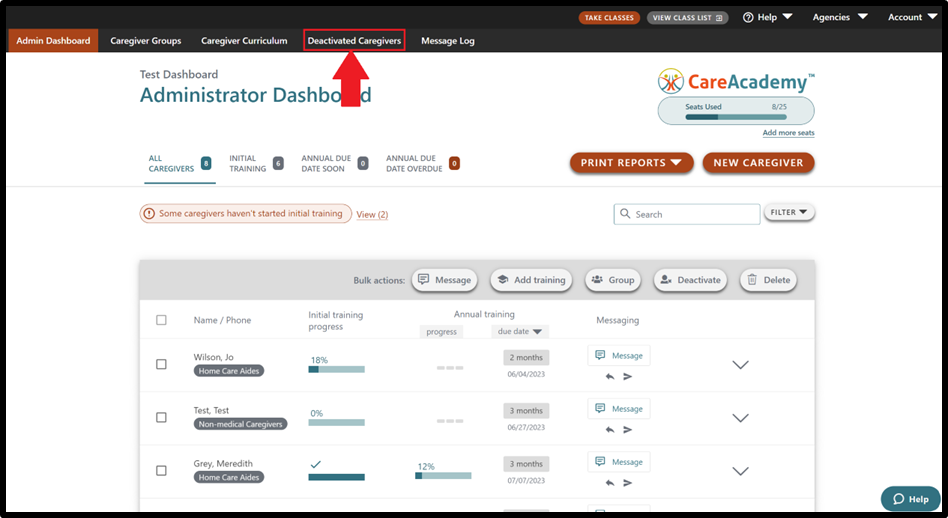 Step 3: Select "Options" button next to the caregiver you would like to reactivate.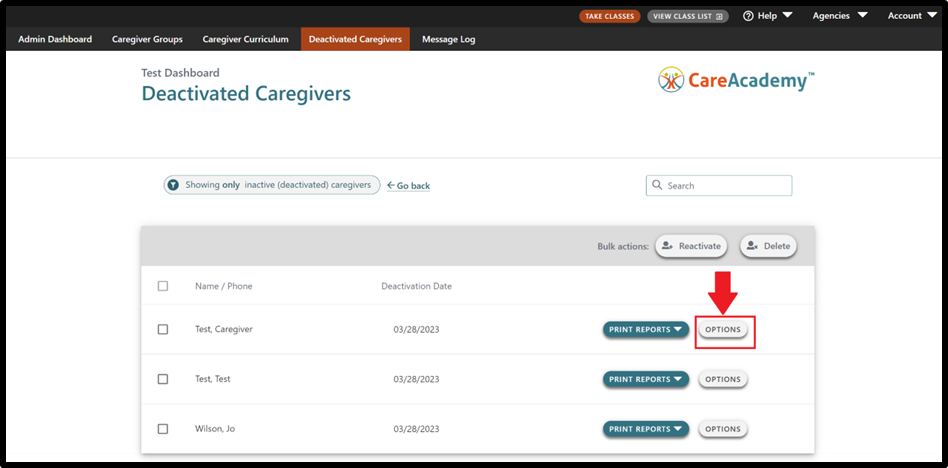 Step 4: Select "Reactivate".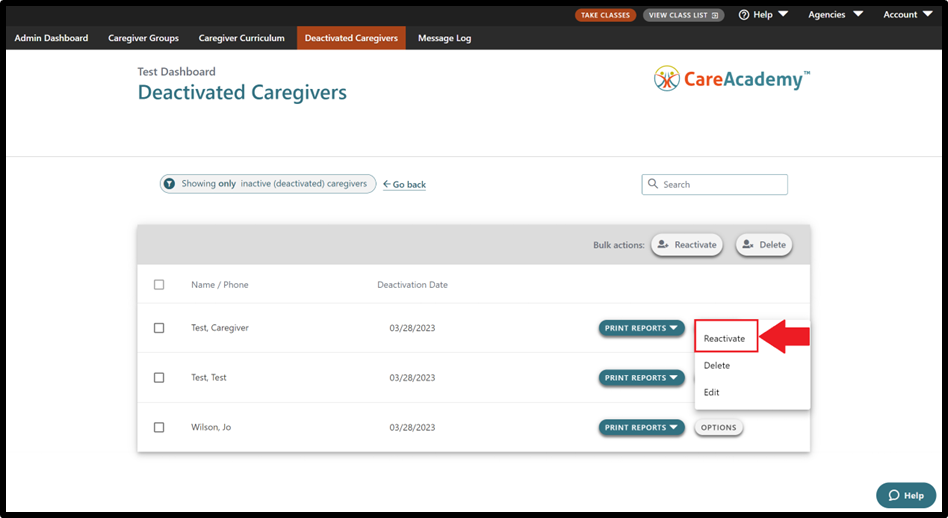 It is possible to reactivate multiple caregivers at one. This can be done by selecting the checkbox to the left of each caregiver you wish to reactivate. Then, select the bulk "Reactivate" button at the top of the deactivated caregiver list.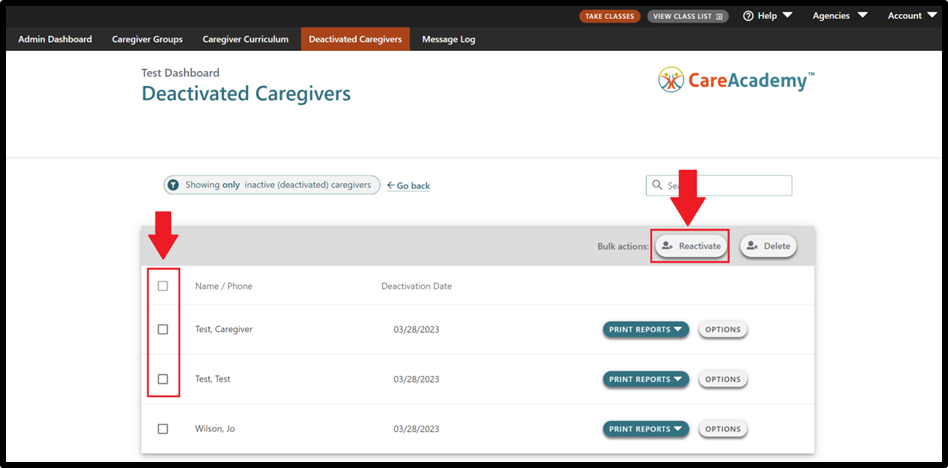 The caregiver(s) are now reactivated and will appear on the main page of your dashboard.