'Complete Status' reports and Completion Certificate reports are included in all packages. 'Incomplete Status' reports and specific class reports are only included in the Business/Complete package. For more information, contact our Customer Support team.
In order to more efficiently sort through your compliance report, it is possible to export this report to Excel.
Please start by pulling the report you need using the instructions found here.
Step 1: Once you have pulled the report you need, select the Export to Excel button.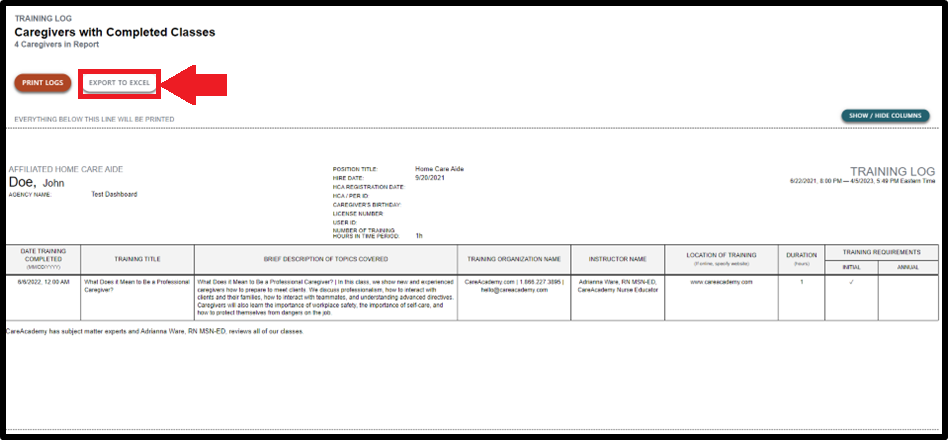 Upon selection, your compliance report will begin downloading to your personal device.
If you need to customize your report prior to exporting, please view this article.
Check out our help video for instructions on how to pull reports.