When a caregiver successfully completes a CareAcademy class, a completion certificate is generated. Caregivers and administrators have access to the completion certificate. Caregivers can access their completion certificates via their Caregiver Dashboard, and administrators can access certificates directly from the administrator dashboard.
This article will demonstrate how to view a specific certificate earned by a caregiver. If you're interested in downloading all of the certificates earned by a single caregiver, please click here.
Step 1: Locate the caregiver on your Admin Dashboard. Select the arrow to expand their caregiver profile.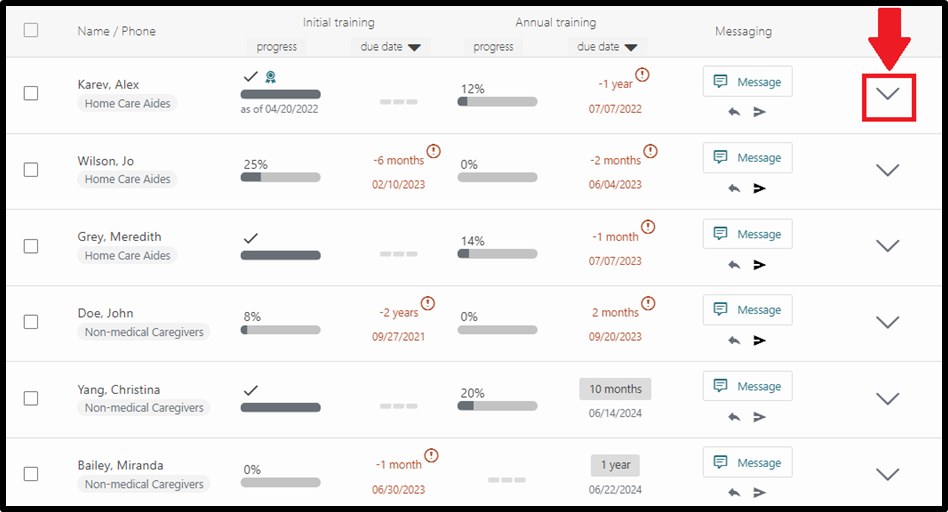 Step 2: Within the Classes section, locate the training bundle the class is in. You may need to press the arrow or title to expand the bundle. When the training bundle is expanded, you will see an "In Progress" and a "Completed" section. Classes that have been successfully completed by your caregiver will appear in the Completed section. Select the "certificate" link under the name of the appropriate class. Upon selection, an additional tab will open with the completion certificate.

Step 3: If you're interested in printing this certificate, please select the "Print" button.