It is possible to easily view the most updated CareAcademy class catalog via the Admin Dashboard.
If you're looking to search by topic, like "Florida CNA CE" or "Dementia", please visit this article for more information.
Step 1: Log in to your CareAcademy dashboard.
Step 2: Select the "View Class List" button on the upper-right hand corner.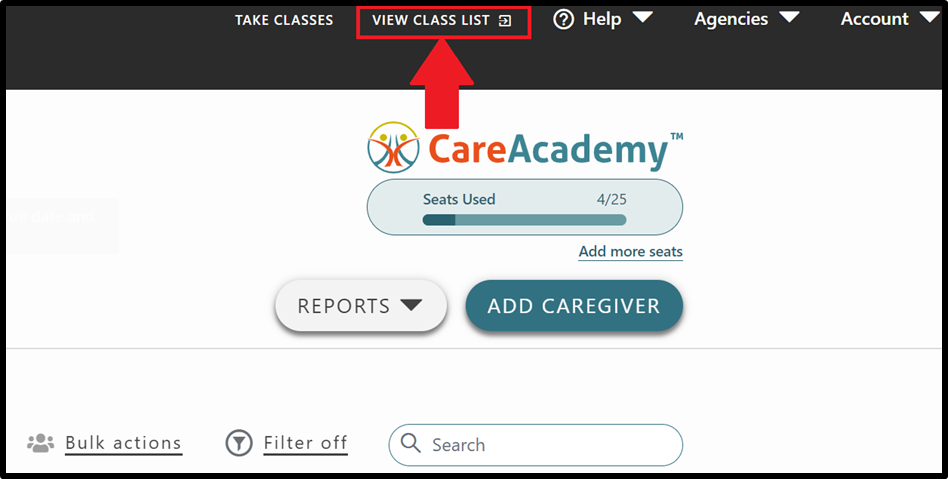 Step 3: Upon selection, an additional tab will open with a PDF of the CareAcademy Class Catalog. This PDF will be available to download or print.